In October 1985, founders Steve & Pat Tukos were victims of the AT&T divesture of Indiana Bell Telephone. Faced with two options, they chose to start their own company rather than staying with AT&T, uprooting their family, and moving elsewhere.  With their first office in the basement of their home, Steve and Pat followed the American Dream and formed New Age Telecom. New Age Telecom was officially incorporated on February 1, 1986.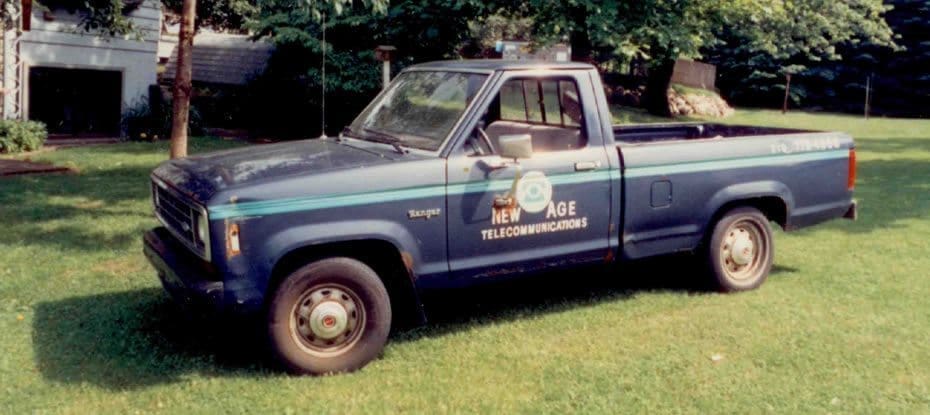 Our Rich History Continued
Steve & Pat's vision was to own a company with tremendous integrity, dedicated to customer service and timely, cost-effective solutions. In the beginning, Steve called on his AT&T customers in Michigan City, Indiana, to provide telephone system installation and support, and structured cabling solutions. Steve was one of the original BICSI Registered Communication Distribution Designers (RCDD), BICSI's highest certification for structured cabling installations. To this day, New Age Telecom follows the adage that structured cabling can be "put in right" or "put in cheap", and we've been doing it right from the start.
On February 1, 1999, Ryan Seaburg, Steve & Pat's son-in-law, joined New Age Telecom as an Installer and quickly achieved his own RCDD designation. In 2003, he became the Operations Manager.
On February 4, 2011 after 42 years in the industry, Steve & Pat retired and sold New Age Telecom to Ryan & Sarah Seaburg. Following the purchase, New Age Telecom aggressively expanded into the networking and IP Services market. This new market was uniquely different from traditional structured cabling, and in time, Ryan & Sarah saw a need to separate the network and IP services business from New Age Telecom. On October 1, 2013, Qubit Networks was started to pursue networking and IP Services.
In 2016, Tom Mizwicki joined New Age Telecom. After procuring equity in the company Tom become president in 2020. Tom continues to lead New Age Telecom at the forefront to ensure growth within the local community while expanding the New Age Telecom footprint and product offerings.
Today, New Age Telecom is one of the Midwest's premier technology installers. Our employees have over 100 years combined experience installing technology, including voice, data, video, and fiber optic cabling, outside plant installations, data centers, UPSs, video surveillance solutions, and access control solutions. We install these solutions following the same core values we were founded on: work really hard and treat everyone well.
By sticking to these simple core values, we will continue to provide our employees and customers with a bright future.
1986 - Company Formed
New Age Telecom was officially formed on February 1, 1986.
1999 - Team Expanded
Ryan Seaburg became the Operations Manager.
2011 - Business Sold
Steve & Pat retired and sold New Age Telecom to Ryan & Sarah Seaburg.
2013 - Expanded Services
October 1, 2013, we started to pursue networking and IP Services through Qubit Networks.
2020 - New President
Tom Mizwicki named President of New Age Telecom
2023 - Current Day
We continue to thrive and grow the team to best serve our customers.